Doctor Fun Cartoons for March 3 through 7, 2003
Each cartoon is a 640x480 pixel, 24-bit color JPEG file, approximately 100K in size. Click on the thumbnail or text to download the cartoons.
Want to know more about Doctor Fun? Check out the FAQ.

Home, Archive, Previous Week, Next Week,
---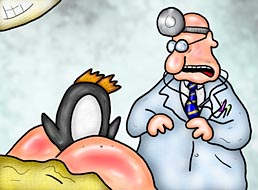 2003/03/03
"Let me see if I understand this correctly, Mr. Gates - it was late, and you were installing some critical security updates when you accidentally sat on it?"

---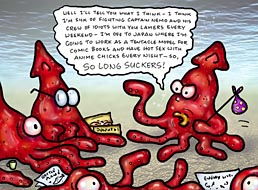 2003/03/04
Stanley had ambition - for a squid
---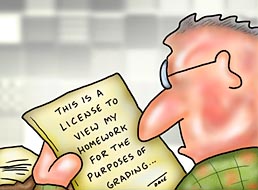 2003/03/05
Kids write the darndest usage licenses.
---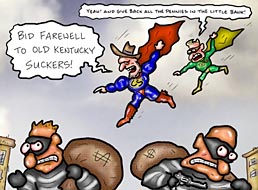 2003/03/06
Superheroes of Bluegrass: Man of Constant Sorrow Man and Tiny Broken Heart Boy
---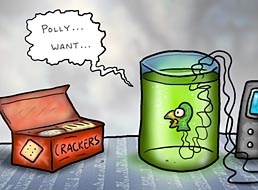 2003/03/07

---
Previous Week,
Next Week,
Information About Doctor Fun, The ibiblio Home Page
---
These pages maintained, and contents copyrighted, by David Farley, d-farley@ibiblio.org