Doctor Fun Cartoons for April 7 through 11, 2003
Each cartoon is a 640x480 pixel, 24-bit color JPEG file, approximately 100K in size. Click on the thumbnail or text to download the cartoons.
Want to know more about Doctor Fun? Check out the FAQ.

Home, Archive, Previous Week, Next Week,
---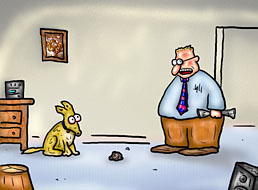 2003/04/07
"Ok - now you're in material breach."

---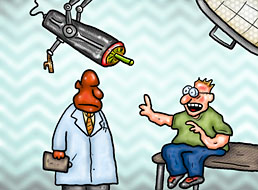 2003/04/08
"Hey Doc - forget the laser eye surgery! Can you chop off my arm and attach that giant laser?"
---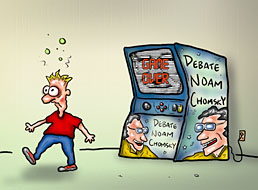 2003/04/09

---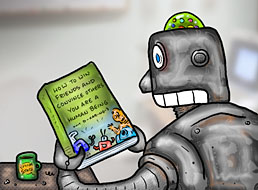 2003/04/10
Unit Bob crams for his Turing Test.
---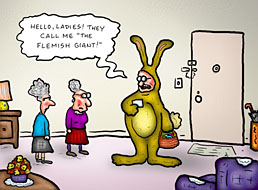 2003/04/11
The regretted phone call to Easter Bunny Gigolo Service
---
Previous Week,
Next Week,
Information About Doctor Fun, The ibiblio Home Page
---
These pages maintained, and contents copyrighted, by David Farley, d-farley@ibiblio.org