Doctor Fun Cartoons for June 16 through 20, 2003
Each cartoon is a 640x480 pixel, 24-bit color JPEG file, approximately 100K in size. Click on the thumbnail or text to download the cartoons.
Want to know more about Doctor Fun? Check out the FAQ.

Home, Archive, Previous Week, Next Week,
---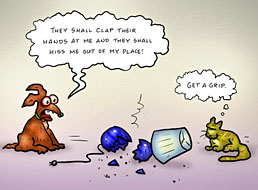 2003/06/16


---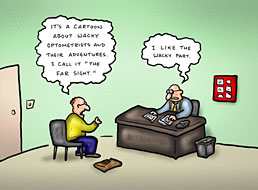 2003/06/17
Gary Larson's first pitch
---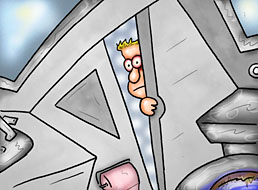 2003/06/18
The airline toilet of Doctor Caligari
---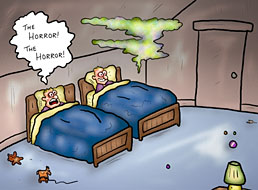 2003/06/19
Late at night, hidden away in their attic bedroom, young Joseph Conrad and his cousin Leroy played a game known simply as "farts in darkness".
---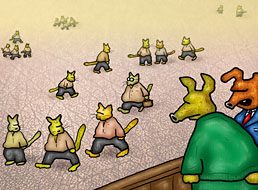 2003/06/20
"If we held free elections, they'd just elect a cat."
---
Previous Week,
Next Week,
Information About Doctor Fun, The ibiblio Home Page
---
These pages maintained, and contents copyrighted, by David Farley, d-farley@ibiblio.org