Doctor Fun Cartoons for July 14 through 18, 2003
Each cartoon is a 640x480 pixel, 24-bit color JPEG file, approximately 100K in size. Click on the thumbnail or text to download the cartoons.
Want to know more about Doctor Fun? Check out the FAQ.

Home, Archive, Previous Week,
---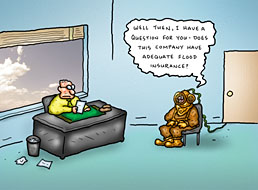 2003/07/14
Turn the questions around and make the job interview work for you.

---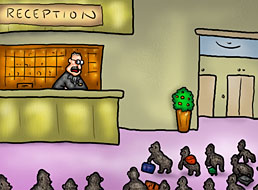 2003/07/15
"Without reservations, 900 one-lb gorillas aren't sleeping here tonight."
---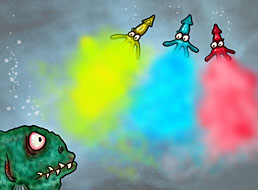 2003/07/16
Danger lurks in the briny deep, and in a cloud of neon, the highlighter squid make their escape.
---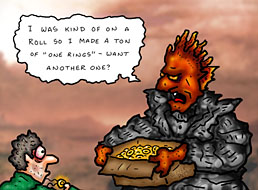 2003/07/17
Sauron's dirty little secret
---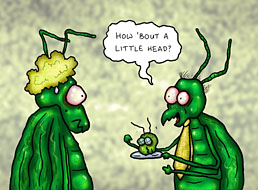 2003/07/18
Successful preying mantis mating strategies begin with a peace offering.
---
Previous Week,
Information About Doctor Fun, The ibiblio Home Page
---
These pages maintained, and contents copyrighted, by David Farley, d-farley@ibiblio.org