Doctor Fun Cartoons for August 4 through 8, 2003
Each cartoon is a 640x480 pixel, 24-bit color JPEG file, approximately 100K in size. Click on the thumbnail or text to download the cartoons.
Want to know more about Doctor Fun? Check out the FAQ.

Home, Archive, Previous Week, Next Week,
---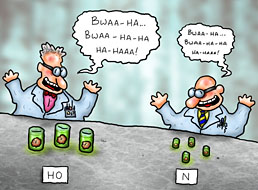 2003/08/04
Junior mad scientists working in cramped laboratory conditions often profit by turning to scale model brains.

---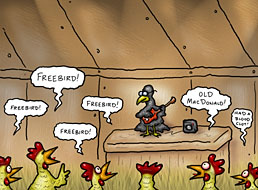 2003/08/05
Playing the Big Coop
---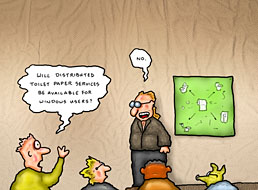 2003/08/06
Revenge of the sysadmin
---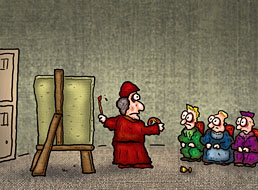 2003/08/07
After-dinner games of Pictionary in Hertogenbosch were a total bummer when Hieronymus was playing.
---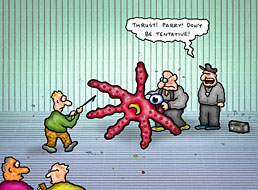 2003/08/08
Would-be crewmen of the Nautilus had to spend some quality time with Coach Nemo and the Simu-squid.
---
Previous Week,
Next Week,
Information About Doctor Fun, The ibiblio Home Page
---
These pages maintained, and contents copyrighted, by David Farley, d-farley@ibiblio.org