Doctor Fun Cartoons for September 29 through October 3, 2003
Each cartoon is a 640x480 pixel, 24-bit color JPEG file, approximately 100K in size. Click on the thumbnail or text to download the cartoons.
Want to know more about Doctor Fun? Check out the FAQ.

Home, Archive, Previous Week, Next Week,
---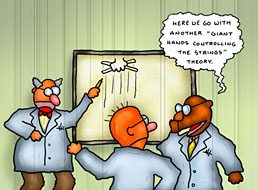 2003/09/29
Puppet theoretical physics

---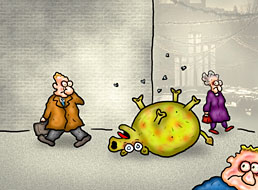 2003/09/30
Unpopular art installations: Dead Bloated Cows On Parade
---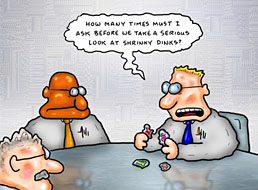 2003/10/01
Meanwhile, back at Intel, an unconventional proposal for dealing with Moore's Law.
---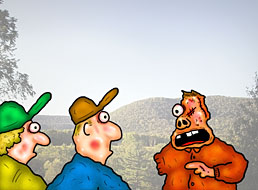 2003/10/02
"I'll guide you - you'll be safe with me. I'm the Grizzly Bear Whisperer."
---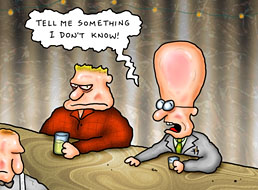 2003/10/03
Mensa on the rocks
---
Previous Week,
Next Week,
Information About Doctor Fun, The ibiblio Home Page
---
These pages maintained, and contents copyrighted, by David Farley, d-farley@ibiblio.org