Doctor Fun Cartoons for November 3 through 7, 2003
Each cartoon is a 640x480 pixel, 24-bit color JPEG file, approximately 100K in size. Click on the thumbnail or text to download the cartoons.
Want to know more about Doctor Fun? Check out the FAQ.

Home, Archive, Previous Week, Next Week,
---
---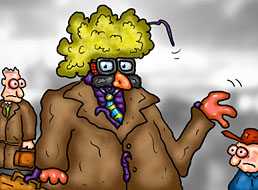 2003/11/03
Gregor Samsa's ill-fated attempt to go to work as if nothing had happened.

---
---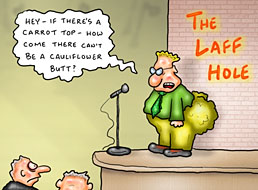 2003/11/04
Comedy club auditions from hell
---
---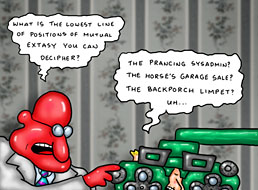 2003/11/05
The Kama Sutra Optometrist
---
---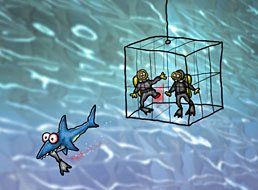 2003/11/06
"Wow! That was one skinny shark!"
---
---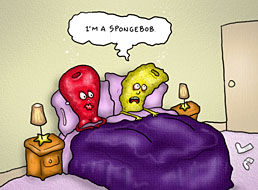 2003/11/07
Sexual identity crises among the Porifera
---
Previous Week,
Next Week,
Information About Doctor Fun, The ibiblio Home Page
---
These pages maintained, and contents copyrighted, by David Farley, d-farley@ibiblio.org