Doctor Fun Cartoons for February 2 through 6, 2004 (Doctor Fun was on break during January 2004.)
Each cartoon is a 640x480 pixel, 24-bit color JPEG file, approximately 100K in size. Click on the thumbnail or text to download the cartoons.
Want to know more about Doctor Fun? Check out the FAQ.

Home, Archive, Previous Week, Next Week,
---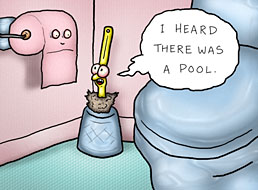 2004/02/02
Mister Toilet Brush's first day on the job

---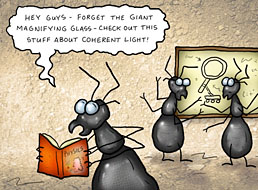 2004/02/03
Ant weapons research laboratories
---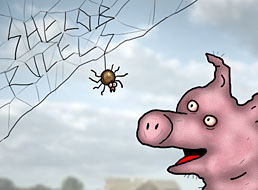 2004/02/04
"So, your new fantasy is to catch and devour a midget?"
---

2004/02/05
Everyday superheroes
---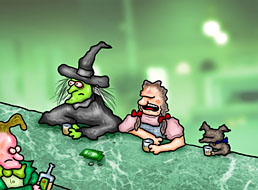 2004/02/06
"The first two I like to call 'itchy and scratchy', and as for the other one, let's just say afterwards I had to get a tetanus shot."
---
Previous Week,
Next Week,
Information About Doctor Fun, The ibiblio Home Page
---
These pages maintained, and contents copyrighted, by David Farley, d-farley@ibiblio.org