Doctor Fun Cartoons for March 1 through 5, 2004
Each cartoon is a 640x480 pixel, 24-bit color JPEG file, approximately 100K in size. Click on the thumbnail or text to download the cartoons.
Want to know more about Doctor Fun? Check out the FAQ.

Home, Archive, Previous Week, Next Week,
---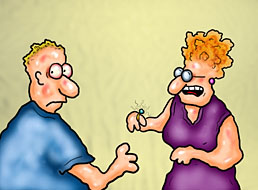 2004/03/01
"You cheap pervert - this is a pubic zirconium!"

---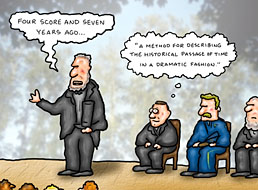 2004/03/02
Bezos at Gettysburg
---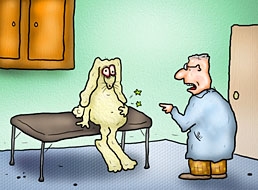 2004/03/03
"Silly rabbit - that starchy sugar-filled breakfast cereal stopped your digestive tract again and almost killed you. When are you going to learn that Trix are for kids?"
---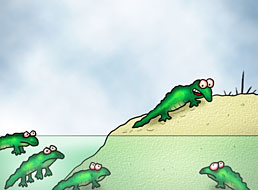 2004/03/04
"Don't worry - I'll still come back to the water to shit."
---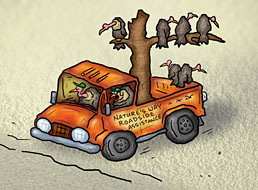 2004/03/05
"Another Grand Am? We're rolling."
---
Previous Week,
Next Week,
Information About Doctor Fun, The ibiblio Home Page
---
These pages maintained, and contents copyrighted, by David Farley, d-farley@ibiblio.org