Doctor Fun Cartoons for November 1 through 5, 2004
Each cartoon is a 640x480 pixel, 24-bit color JPEG file, approximately 100K in size. Click on the thumbnail or text to download the cartoons.
Want to know more about Doctor Fun? Check out the FAQ.

Home, Archive, Previous Week, Next Week,
---

2004/11/01


---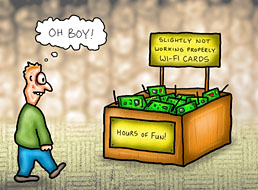 2004/11/02

---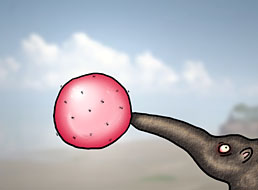 2004/11/03
When anteaters chew bubblegum
---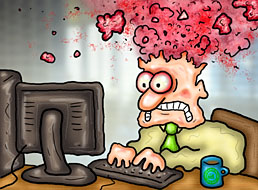 2004/11/04
The anti-bandwidth wasting fanatic receives the 300th office party invitation emailed as a PowerPoint attachment and his head explodes.
---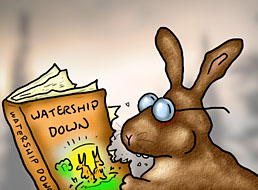 2004/11/05
Despite the best of intentions, Peter barely made it through the first chapter before he started nibbling.
---
Previous Week,
Next Week,
Information About Doctor Fun, The ibiblio Home Page
---
These pages maintained, and contents copyrighted, by David Farley, d-farley@ibiblio.org