Doctor Fun Cartoons for June 13 through 17, 2005
Each cartoon is a 640x480 pixel, 24-bit color JPEG file, approximately 100K in size. Click on the thumbnail or text to download the cartoons.
Doctor Fun was on break June 20 through July 1.
Want to know more about Doctor Fun? Check out the FAQ.

Home, Archive, Previous Week, Next Week,
---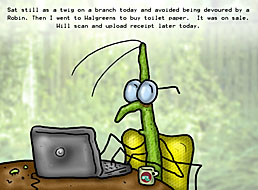 2005/06/13
Walking stick blogs

---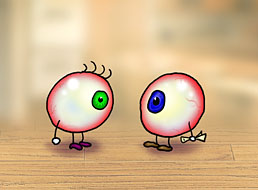 2005/06/14
"Oh yeah? Well maybe I've been seeing somebody, too!"
---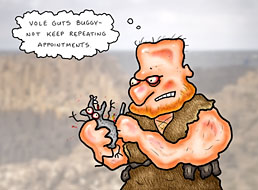 2005/06/15
Early PDAs
---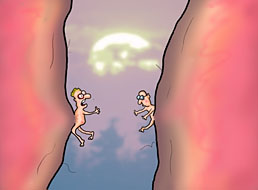 2005/06/16
"Who knew that the ultimate result of all those pills they were selling on the internet would be that we'd become nothing more than the parasitic appendages of giant, sentient, uncaring penises?"
---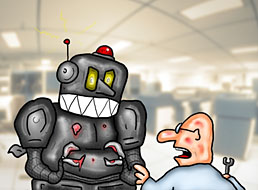 2005/06/17
No. First Law is not "KILL KILL KILL."
---
Previous Week,
Next Week,
Information About Doctor Fun, The ibiblio Home Page
---
These pages maintained, and contents copyrighted, by David Farley, d-farley@ibiblio.org