Doctor Fun Cartoons for July 11 through 15, 2005
Each cartoon is a 640x480 pixel, 24-bit color JPEG file, approximately 100K in size. Click on the thumbnail or text to download the cartoons.
Want to know more about Doctor Fun? Check out the FAQ.

Home, Archive, Previous Week, Next Week,
---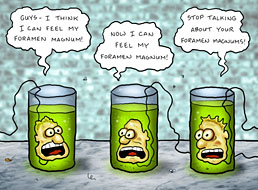 2005/07/11
How all the trouble started in the lab

---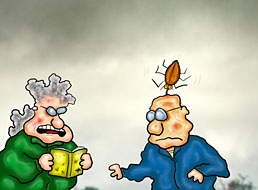 2005/07/12
"It says here that it eats by injecting gastric juices into its prey and waiting for their internal organs to liquify."
---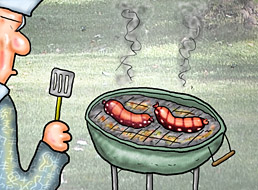 2005/07/13
The tasty Viceroy Brat escapes being devoured by imitating the coloration of its sour-tasting cousin, the Monarch Brat.
---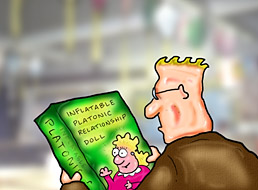 2005/07/14

---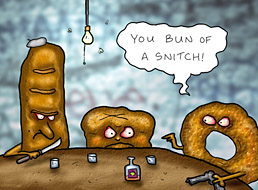 2005/07/15
The Half-baked Gang never forgot that it was Bennie's father who once sold them out to the Feds.
---
Previous Week,
Next Week,
Information About Doctor Fun, The ibiblio Home Page
---
These pages maintained, and contents copyrighted, by David Farley, d-farley@ibiblio.org