Doctor Fun Cartoons for October 31 through November 4, 2005
Each cartoon is a 640x480 pixel, 24-bit color JPEG file, approximately 100K in size. Click on the thumbnail or text to download the cartoons.
Want to know more about Doctor Fun? Check out the FAQ.

Home, Archive, Previous Week, Next Week,
---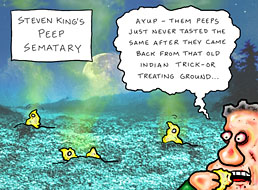 2005/10/31


---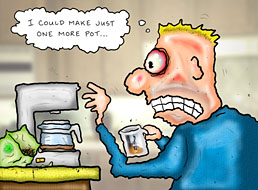 2005/11/01
The insidious power of the four-cup coffee maker
---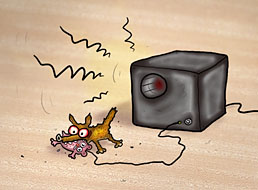 2005/11/02
New for your pet for 2005 - Squeaky Toy Subwoofers
---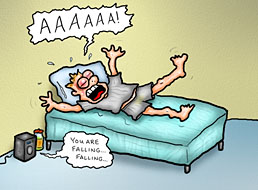 2005/11/03
Get in shape in the safety and comfort of your own bed with the Falling While Dreaming Workout.
---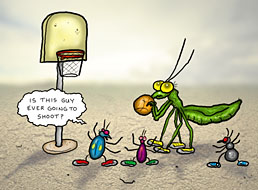 2005/11/04
The pick-up game ended badly.
---
Previous Week,
Next Week,
Information About Doctor Fun, The ibiblio Home Page
---
These pages maintained, and contents copyrighted, by David Farley, d-farley@ibiblio.org