Doctor Fun Cartoons for January 16 through 20, 2006
Each cartoon is a 640x480 pixel, 24-bit color JPEG file, approximately 100K in size. Click on the thumbnail or text to download the cartoons.
Want to know more about Doctor Fun? Check out the FAQ.

Home, Archive, Previous Week, Next Week,
---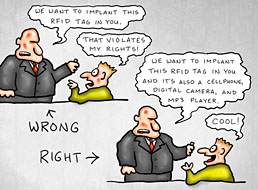 2006/01/16


---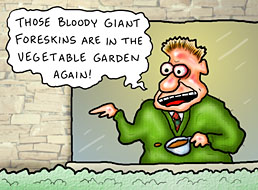 2006/01/17
Dateline Edinburgh - Scottish researchers hope to create stem cell lines for medical research by inducing embryos from human foreskin tissue and rabbit eggs ... what could possibly go wrong?
---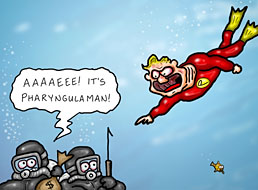 2006/01/18
Undeveloped superheroes
---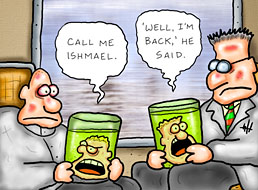 2006/01/19
The travel convenience of books-on-heads-in-jars
---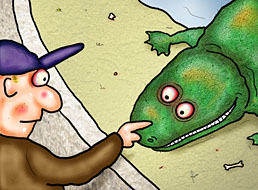 2006/01/20
Devonian petting zoo
---
Previous Week,
Next Week,
Information About Doctor Fun, The ibiblio Home Page
---
These pages maintained, and contents copyrighted, by David Farley, d-farley@ibiblio.org