Doctor Fun Cartoons for April 10 through 14, 2006
Each cartoon is a 640x480 pixel, 24-bit color JPEG file, approximately 100K in size. Click on the thumbnail or text to download the cartoons.
Want to know more about Doctor Fun? Check out the FAQ.

Home, Archive, Previous Week, Next Week,
---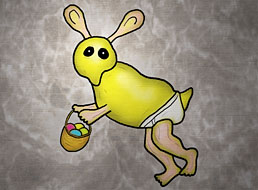 2006/04/10
The 13,000-year-old cave painting of the mysterious Peep-Man fixes us with his enigmatic gaze.

---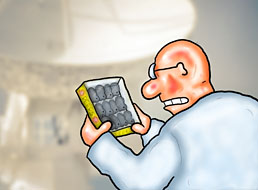 2006/04/11
The very secrets of the fabric of the universe come one step closer to being revealed with the discovery of Dark Peeps.
---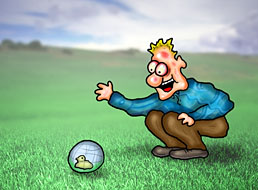 2006/04/12
"Go, little Peep, discover the world in your Explore-a-ball!"
---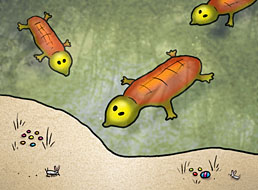 2006/04/13
The long-sought transitional species with characteristics of both Circus Peanuts and Peeps
---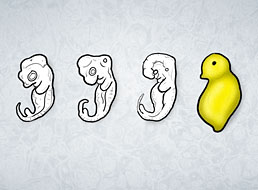 2006/04/14
Ontogeny recapitulates Peepologeny
---
Previous Week,
Next Week,
Information About Doctor Fun, The ibiblio Home Page
---
These pages maintained, and contents copyrighted, by David Farley, d-farley@ibiblio.org