Doctor Fun Cartoons for May 15 through 19, 2006
Each cartoon is a 640x480 pixel, 24-bit color JPEG file, approximately 100K in size. Click on the thumbnail or text to download the cartoons.
Want to know more about Doctor Fun? Check out the FAQ.

Home, Archive, Previous Week, Next Week,
---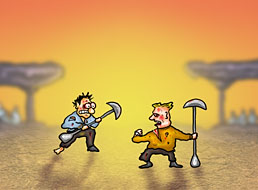 2006/05/15
"Ok, Spock-O, you win this round. But if we go another five minutes I'm on Amok Time-and-a-Half."

---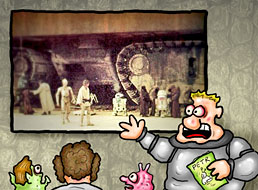 2006/05/16
"And on Tatooine our investigators discovered the worst outrage of all: unlicensed, unregulated sales from so-called robot mills!"
---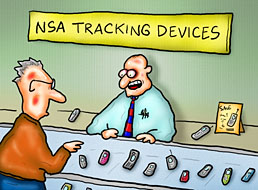 2006/05/17
"Yeah - we used to call them cell phones."
---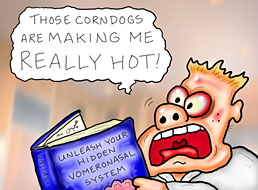 2006/05/18

---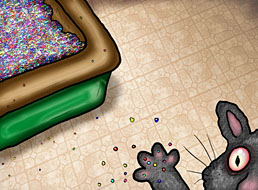 2006/05/19
Brighten that "special corner" of your apartment and spread the cheer with new Kitty Glitter.
---
Previous Week,
Next Week,
Information About Doctor Fun, The ibiblio Home Page
---
These pages maintained, and contents copyrighted, by David Farley, d-farley@ibiblio.org