Doctor Fun Cartoons for May 29 through June 2, 2006
Each cartoon is a 640x480 pixel, 24-bit color JPEG file, approximately 100K in size. Click on the thumbnail or text to download the cartoons.
Want to know more about Doctor Fun? Check out the FAQ.

Home, Archive, Previous Week, Next Week,
---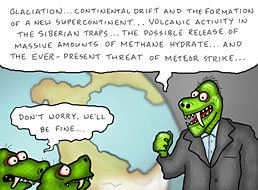 2006/05/29
Late-Permian Eco-activist Al Gorgonopsian sounds an unwelcome alarm.

---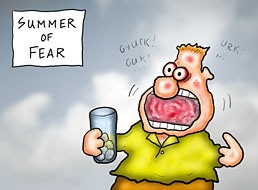 2006/05/30
The big-wad-of-bubblegum-and-a-glass-of-ice-water challenge
---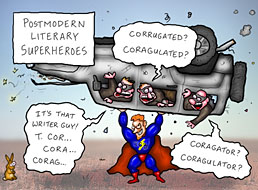 2006/05/31
Unpronounceable Middle Name Man
---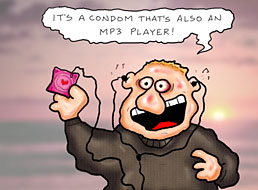 2006/06/01
Most purchasers only used the mp3 player.
---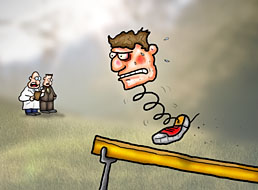 2006/06/02
"Yes. That spring cost six million dollars."
---
Previous Week,
Next Week,
Information About Doctor Fun, The ibiblio Home Page
---
These pages maintained, and contents copyrighted, by David Farley, d-farley@ibiblio.org