Doctor Fun presents 1988, Page 145
Each cartoon is a 640x480 pixel, greyscale GIF.
---
Previous Page, Next Page, Doctor Fun Page
---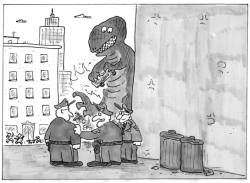 "Bob, we were wondering if, just for the sake of appearances, you'd run out there and shoot at it a couple times?"
---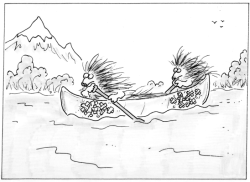 When porcupines go canoeing
---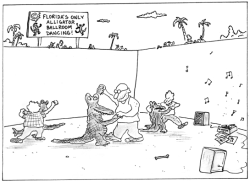 ---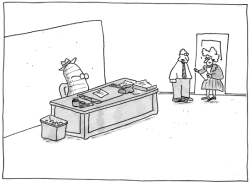 By day, the Incredible Mothman hid his identity under the guise of a mild-mannered chrysalis.
---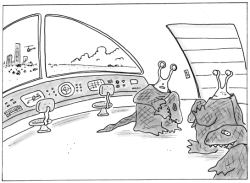 "Ok, men - we don't want to panic them when we go out - so everybody into their dinosaur suits."
---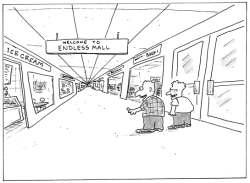 "Wow!"
---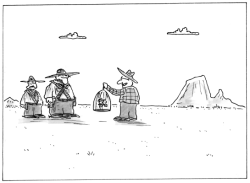 "Budgies? We don't need no stinkin' budgies!"
---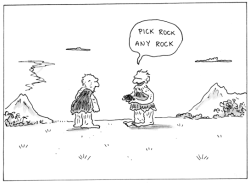 Early Magician
---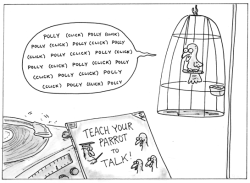 ---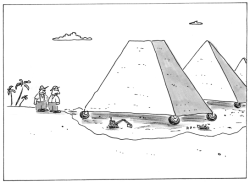 "Who would have suspected that they were on casters?"
---
Top of Page, Previous Page, Doctor Fun Page
---
These pages maintained, and contents copyrighted, by David Farley, d-farley@ibiblio.org