Doctor Fun presents 1988, Page 146
Each cartoon is a 640x480 pixel, greyscale GIF.
---
Previous Page, Next Page, Doctor Fun Page
---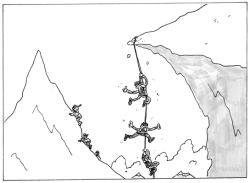 "Sunday explorers!"
---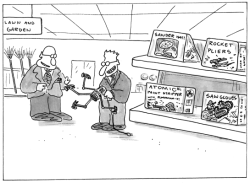 In the dangerous power tools department
---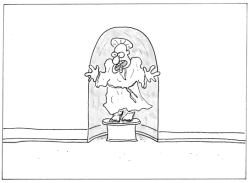 Saint Dweezel - Patron Saint of Wedgies
---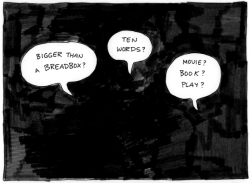 Charades in the dark
---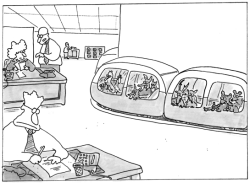 The Bronx Zoo's fabulous new Business World ride
---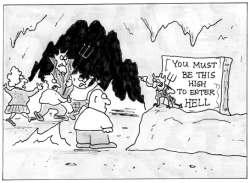 ---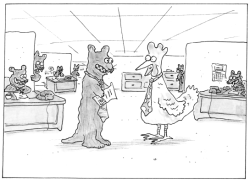 "Gosh - I've never worked in an office with a bunch of weasels before!"
---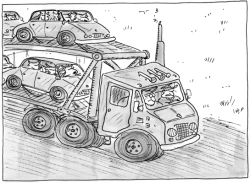 "Ok - first we stop at the stockyards - and then we go to the car dealers."
---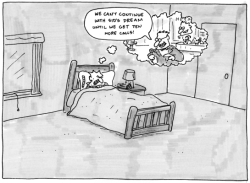 If PBS ran people's dreams
---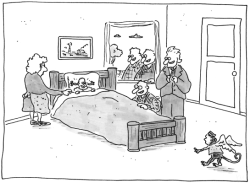 "I had the most wonderful dream - and you were all in it!"
---
Top of Page, Previous Page, Next Page, Doctor Fun Page
---
These pages maintained, and contents copyrighted, by David Farley, d-farley@ibiblio.org