Doctor Fun, November 15 through November 19, 1993
All cartoons are in 24-bit JPEG format.
"Don't take that one - that's their king."
---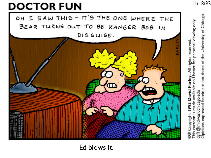 11/18/93
Ed blows it.
---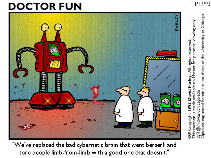 11/17/93
"We've replaced the bad cybernetic brain that went berserk and tore people limb-from-limb with a good one that doesn't."
---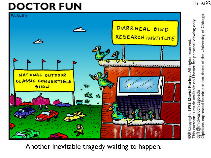 11/16/93
Another inevitable tragedy waiting to happen
---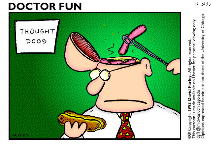 11/15/93
Thought Dogs
---
Go to the previous week.
Go back to the archive page.
---
David Farley (d-farley@metalab.unc.edu)