Doctor Fun, December 6 through December 10, 1993
All cartoons are in 24-bit JPEG format.
"I have to admit - I laughed when you choked on that chicken bone."
---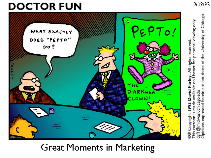 12/09/93
Great Moments in Marketing
---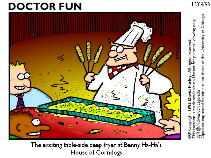 12/08/93
The exciting table-side deep fryer at Benny Ha-Ha's House of Corndogs
---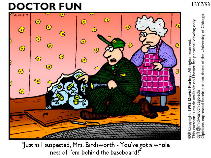 12/07/93
"Just as I suspected, Mrs. Birdsworth - You've got a whole nest of 'em behind the baseboard!"
---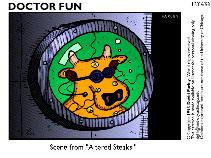 12/06/93
Scene from "Altered Steaks"
---
Go to the previous week.
Go back to the archive page.
---
David Farley (d-farley@metalab.unc.edu)