Doctor Fun, January 17 through January 21
All cartoons are in 24-bit JPEG format.
"Yep - just as I thought - your set's clogged up with televangelists again."
---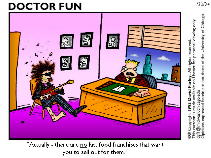 01/20/94
"Actually, there are no fast food franchises that want you to sell out for them."
---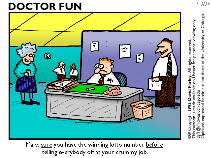 01/19/94
Make sure you have the winning lotto number before telling everybody off at your crummy job.
---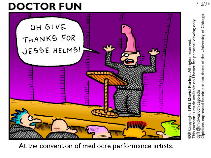 01/18/94
At the convention of mediocre performance artists
---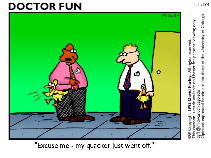 01/17/94
"Excuse me - my quacker just went off."
---
Go to the previous week.
Go back to the archive page.
---
David Farley (d-farley@metalab.unc.edu)