Doctor Fun, February 21 through 25
All cartoons are in 24-bit JPEG format.
"Oooh! Somebody's water dish is empty!"
---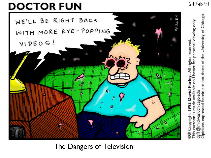 02/24/94
The Dangers of Television
---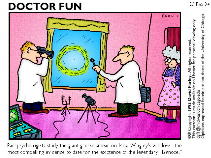 02/23/94
Parapsychologists study the giant grease smear on Mrs. Wrigley's window - the most compelling evidence to date for the existence of the legendary "Bignose."
---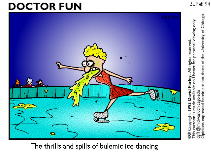 02/22/94
The thrills and spills of bulemic ice dancing
---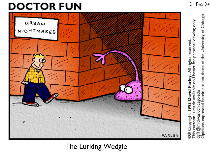 02/21/94
The Lurking Wedgie
---
Go back to the archive page.
---
David Farley (d-farley@metalab.unc.edu)