Doctor Fun, February 28 through March 4
All cartoons are in 24-bit JPEG format.
"Yeah - I felt a little funny about that one, but who could pass up a ten-pointer?"
---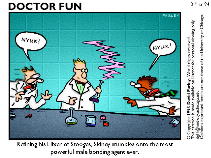 03/03/94
Refining his Elixer of Stooges, Sidney stumbles onto the most powerful male bonding agent ever.
---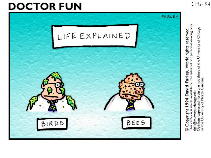 03/02/94
Life explained
---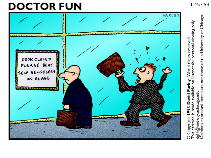 03/01/94
Door Closed - Please Beat Self Senseless on Glass
---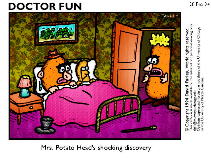 02/28/94
Mrs. Potato Head's shocking discovery
---
Go back to the archive page.
---
David Farley (d-farley@metalab.unc.edu)