Doctor Fun, October 24 through 28
All cartoons are in 24-bit JPEG format.
Why some personnel managers have short careers
---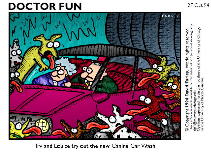 10/27/94
Irv and Louise try out the new Canine Car Wash
---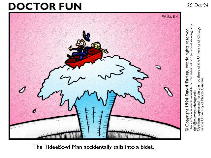 10/26/94
The TideeBowl Man accidentally sails into a bidet.
---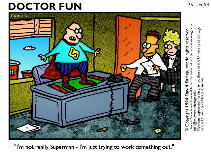 10/25/94
"I'm not really Superman - I'm just trying to work something out."
---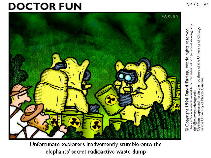 10/24/94
Unfortunate explorers inadvertently stumble onto the elephants' secret radioactive waste dump
---
Go back to the archive page
---
David Farley (d-farley@metalab.unc.edu)