Doctor Fun, October 31 through November 4
All cartoons are in 24-bit JPEG format.
One of Sesame Street's poorly thought-out franchises
---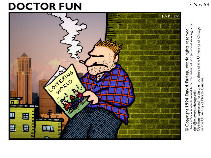 11/03/94
Loitering World
---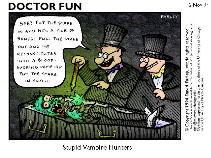 11/02/94
Stupid Vampire Hunters
---
11/01/94
All the young zombies couldn't get enough of the soft brains machine.
---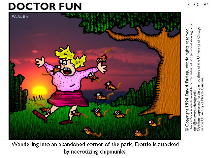 10/31/94
Wandering into an abandoned corner of the park, Dottie is attacked by necrotizing chipmunks.
---
Go back to the archive page
---
David Farley (d-farley@metalab.unc.edu)