Doctor Fun, November 14 through 18
All cartoons are in 24-bit JPEG format.
The unfortunate side effects of excessive animal steroids
---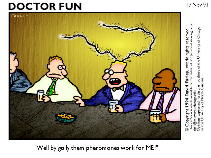 11/17/94
"Well by golly them pheromones work for ME!"
---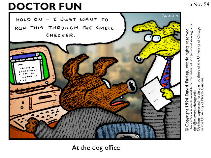 11/16/94
At the dog office
---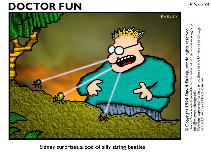 11/15/94
Sidney surprises a pod of silly string beetles
---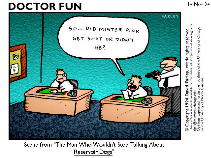 11/14/94
Scene from "The Man Who Wouldn't Stop Talking About Reservoir Dogs"
---
Go back to the archive page
---
David Farley (d-farley@metalab.unc.edu)