Doctor Fun, November 21 through 25
All cartoons are in 24-bit JPEG format.
"Go ahead - take a shot at me - if you think you can get past my security puppets!"
---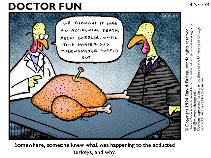 11/24/94
Somewhere, someone knew what was happening to the abducted turkeys, and why.
---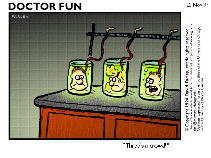 11/23/94
"Three's a crowd!"
---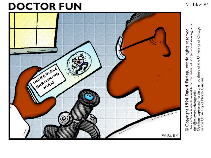 11/22/94
Incredible shrinking man
---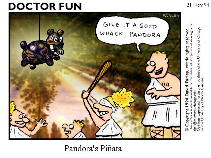 11/21/94
Pandora's Pinata
---
Go back to the archive page
---
David Farley (d-farley@metalab.unc.edu)