Doctor Fun, December 5 through 9
All cartoons are in 24-bit JPEG format.
The crowd erupted as the Zazner Sisters went into their trademark autoharp spin.
---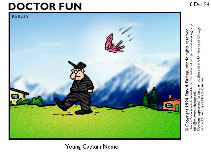 12/08/94
Young Captain Nemo
---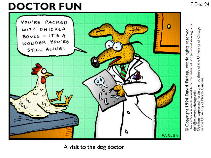 12/07/94
A visit to the dog doctor
---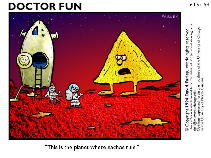 12/06/94
"This is the planet where nachos rule."
---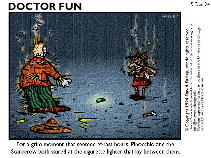 12/05/94
For a grim moment that seemed to last hours, Pinocchio and the Scarecrow both stared at the cigarette lighter that lay between them.
---
Go back to the archive page
---
David Farley (d-farley@metalab.unc.edu)