Doctor Fun, November 28 through December 2
All cartoons are in 24-bit JPEG format.
Another thrill-packed day begins for ActionSloth
---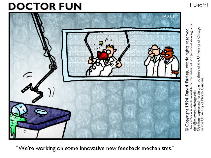 12/01/94
"We're working on some innovative new feedback mechanisms."
---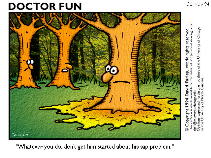 11/30/94
"Whatever you do, don't get him started about his sap problem."
---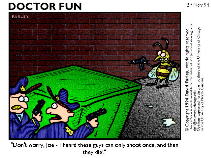 11/29/94
"Don't worry, Joe - I heard these guys can only shoot once, and then they die!"
---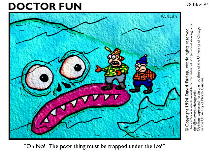 11/28/94
"Oh No! The poor thing must be trapped under the ice!"
---
Go back to the archive page
---
David Farley (d-farley@metalab.unc.edu)