Doctor Fun, February 20 through 24, 1995
All cartoons are in 24-bit JPEG format.
Holiday timeshare for strings
---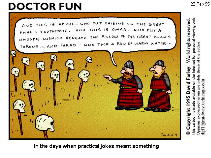 02/23/95
In the days when practical jokes meant something
---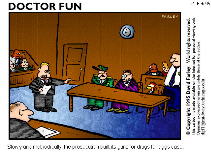 02/22/95
Slowly and methodically, the prosecution built its guns for drugs for eggs case.
---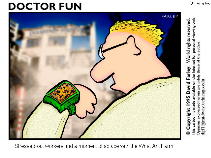 02/21/95
Stressed-out workers find a moment of solace with the Wrist Ant Farm.
---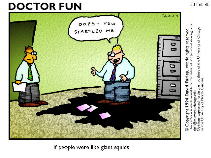 02/20/95
If people were like giant squids
---
Go back to the archive page
---
David Farley (d-farley@metalab.unc.edu)