Doctor Fun, June 26 through 30, 1995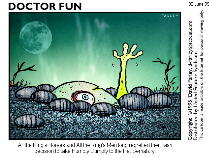 06/30/95
All the King's Horses and All the King's Men long regretted their rash decision to take Humpty Dumpty to the Pet Sematary.
---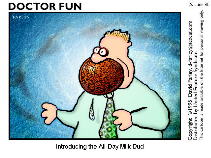 06/29/95
Introducing the All-Day Milk Dud
---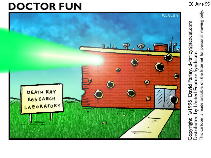 06/28/95
Death Ray Research Laboratory
---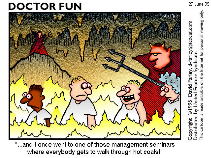 06/27/95
"...and I once went to one of those management seminars where everybody gets to walk on hot coals!"
---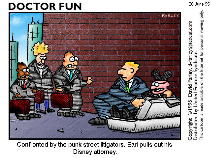 06/26/95
Confronted by the punk street litigators, Earl pulls out his Disney attorney.
---
Go back to the archive page
---
David Farley (d-farley@metalab.unc.edu)