Doctor Fun, July 3 through 7, 1995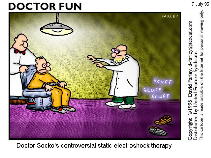 07/07/95
Doctor Socko's controversial static electroshock therapy
---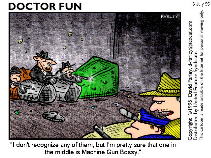 07/06/95
"I don't recognize any of them, but I'm pretty sure that one in the middle is Machine Gun Bossy."
---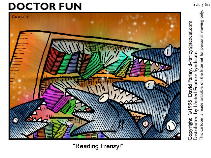 07/05/95
"Reading Frenzy!"
---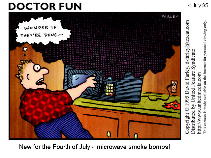 07/04/95
New for the Fourth of July - microwave smoke bombs!
---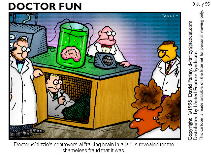 07/03/95
Doctor Whirtzle's controversial "talking brain in a jar" is revealed for the shameless fraud that it was.
---
Go back to the archive page
---
David Farley (d-farley@metalab.unc.edu)