Doctor Fun, April 22 through 26, 1996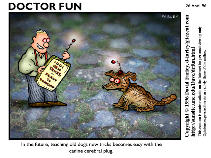 04/26/96
In the future, teaching old dogs new tricks becomes easy with the canine cerebral plug.
---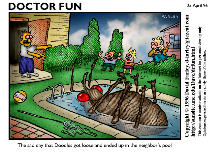 04/25/96
The sad day that Doodles got loose and ended up in the neighbor's pool
---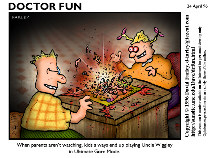 04/24/96
When parents aren't watching, kids always end up playing Uncle Wiggley in Ultimate Gore Mode.
---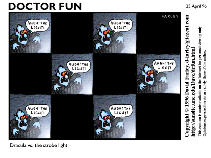 04/23/96
Dracula vs. the strobe light
---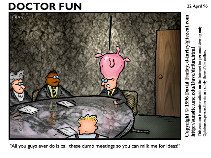 04/22/96
"All you guys ever do is call these dumb meetings so you can milk me for ideas!"
---
Go back to the archive page
---
David Farley (d-farley@metalab.unc.edu)