Doctor Fun, April 29 through May 3, 1996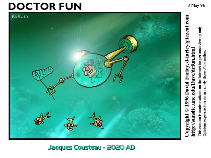 05/03/96
Jacques Cousteau - 2020 AD
---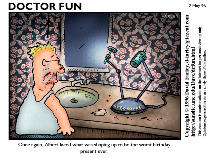 05/02/96
Once again, Albert faced what was shaping up to be the worst birthday present ever.
---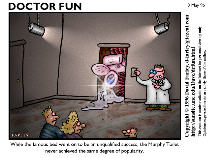 05/01/96
While the famous bed went on to be an unqualified success, the Murphy Toilet never achieved the same degree of popularity.
---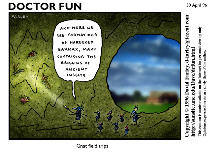 04/30/96
Gnat field trips
---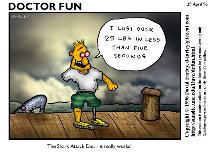 04/29/96
The Shark Attack Diet - it really works!
---
Go back to the archive page
---
David Farley (d-farley@metalab.unc.edu)