Doctor Fun, June 17 through 21, 1996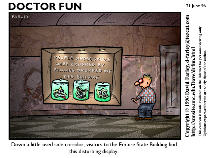 06/21/96
Down a little-used side corridor, visitors to the Empire State Building find this disturbing display.
---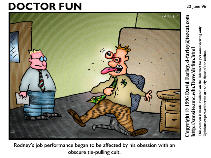 06/20/96
Rodney's job performance began to be affected by his obsession with an obscure tie-pulling cult.
---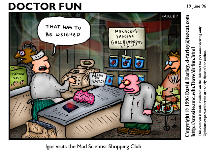 06/19/96
Igor visits the Mad Scientist Shopping Club
---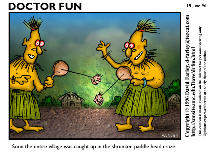 06/18/96
Soon the entire village was caught up in the shrunken paddle head craze.
---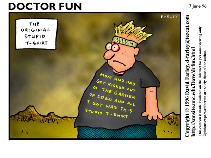 06/17/96
The original stupid t-shirt
---
Go back to the archive page
---
David Farley (d-farley@metalab.unc.edu)