Doctor Fun, June 24 through 28, 1996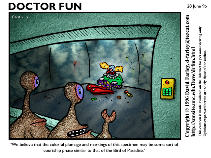 06/28/96
"We believe that the colorful plumage and markings of this specimen many be some sort of courtship phase similar to that of the Bird of Paradise."
---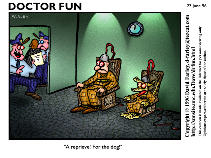 06/27/96
"A reprieve! For the dog!"
---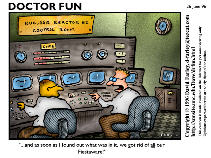 06/26/96
"... and as soon as I found out what was in it, we got rid of -all- our Fiestaware!"
---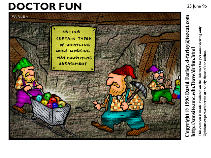 06/25/96
Notice: Certain types of whistling while working may constitute harassment.
---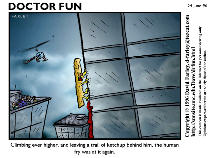 06/24/96
Climbing ever higher, and leaving a trail of ketchup behind him, the human fry was at it again.
---
Go back to the archive page
---
David Farley (d-farley@metalab.unc.edu)