Doctor Fun, July 1 through 5, 1996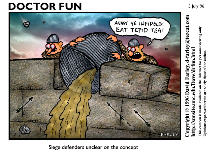 07/05/96
Siege defenders unclear on the concept
---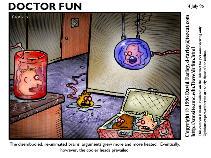 07/04/96
The disembodied, re-animated brains' arguments grew more and more heated. Eventually, however, the cooler heads prevailed.
---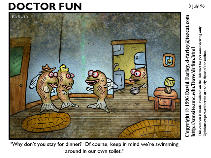 07/03/96
"Why don't you stay for dinner? Of course, keep in mind we're swimming around in our own toilet."
---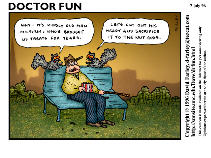 07/02/96
"Let's cut out his heart and sacrifice it to the nut gods."
---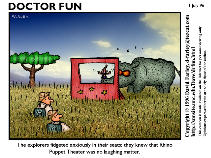 07/01/96
The explorers fidgeted anxiously in their seats; they knew that Rhino Puppet Theater was no laughing matter.
---
Go back to the archive page
---
David Farley (d-farley@metalab.unc.edu)