Doctor Fun, September 30 through October 4, 1996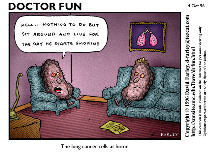 10/04/96
The lung cancer cells at home
---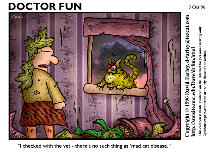 10/03/96
"I checked with the vet - there's no such thing as 'mad cat disease.'"
---
Note: Actually it turns out there is such a thing as mad cat disease, and the discovery was announced on 10/03/96. Oops.
Catfish shenanigans
---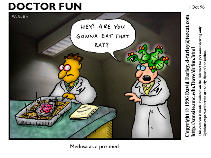 10/01/96
Medusa as a pre-med
---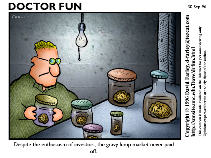 09/30/96
Despite the enthusiasm of investors, the gravy lump market never paid off.
---
Go back to the archive page
---
David Farley (d-farley@metalab.unc.edu)