Doctor Fun, October 7 through 11, 1996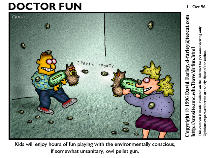 10/11/96
Kids will enjoy hours of fun playing with the environmentally conscious, if somewhat unsanitary, owl pellet gun.
---
10/10/96
After days of obsessive popping, Otis finally finds the infamous "poison bubble".
---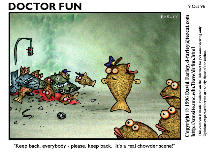 10/09/96
"Keep back, everybody - please, keep back. It's a real chowder scene!"
---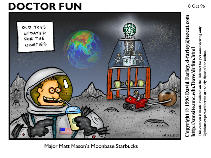 10/08/96
Old toys updated for the nineties
---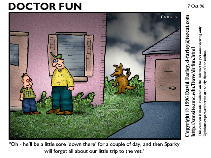 10/07/96
"Oh - he'll be a little sore 'down there' for a couple of days, and then Sparky will forget all about our little trip to the vet."
---
Go back to the archive page
---
David Farley (d-farley@metalab.unc.edu)