Doctor Fun Cartoons for November 15 through 19, 1999
Each cartoon is a 640x480 pixel, 24-bit color JPEG file, approximately 100K in size. Click on the thumbnail or text to download the cartoons.

Home, Archive, Previous Week, Next Week,
---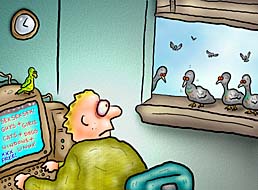 99/11/15
After the initial thrill of high-speed Internet access fade, the Bluebird of Happiness flew off, the Budgie of Boredom hung around, and inevitably, there came the Pigeons of Porn.

---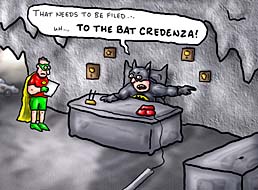 99/11/16
Slow day at the Bat Cave
---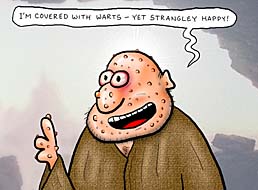 99/11/17
St. John's Warts
---

99/11/18
"I'm afraid we left a surgical sponge behind when we sewed you up - it was one of those sponges that swells up into a little dinosaur."
---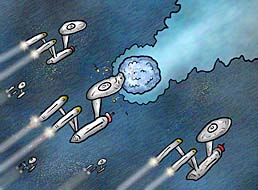 99/11/19
While all the other starships sailed through their maiden voyage with flying colors, the USS Titanic hit a comet.
---
Home,
Archive,
Previous Week,
Next Week,
Information About Doctor Fun, The MetaLab Home Page
---
These pages maintained, and contents copyrighted, by David Farley, d-farley@metalab.unc.edu