Doctor Fun Cartoons for February 14 through 18, 2000
Each cartoon is a 640x480 pixel, 24-bit color JPEG file, approximately 100K in size. Click on the thumbnail or text to download the cartoons.

Home, Archive, Previous Week, Next Week,
---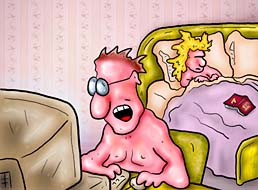 2000/02/14
"Ok - we're back online. Click click click. Ok, here we go, 'Click here to review this Kamasutra position...'"

---

2000/02/15
"Hello. I'm your human guide to canned soups."
---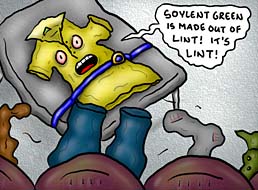 2000/02/16
Laundry cinema
---

2000/02/17
T.S. Eliot decides to look for a new editor.
---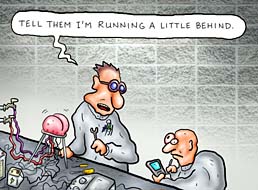 2000/02/18
Dr. Frankenstein is late for another meeting.
---
Home,
Archive,
Previous Week,
Next Week,
Information About Doctor Fun, The MetaLab Home Page
---
These pages maintained, and contents copyrighted, by David Farley, d-farley@metalab.unc.edu