Doctor Fun Cartoons for February 21 through 25, 2000
Each cartoon is a 640x480 pixel, 24-bit color JPEG file, approximately 100K in size. Click on the thumbnail or text to download the cartoons.

Home, Archive, Previous Week, Next Week,
---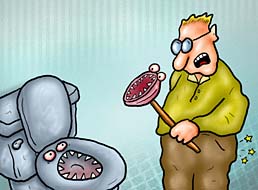 2000/02/21
"Ok, Evil Toilet, let's see how you like Evil Toilet Plunger."

---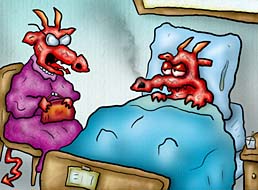 2000/02/22
"I don't know what comes over you - they pumped out 28 virgins this time."
---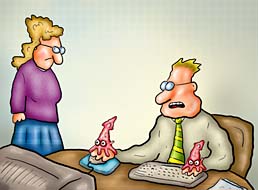 2000/02/23
"I know it looks weird, but it helps my carpal tunnel syndrome."
---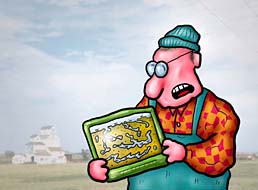 2000/02/24
"By law the Canadian Giant Ant Farm must contain 80% Canadian Ants."
---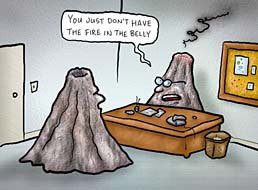 2000/02/25
When volcanoes are let go
---
Home,
Archive,
Previous Week,
Next Week,
Information About Doctor Fun, The MetaLab Home Page
---
These pages maintained, and contents copyrighted, by David Farley, d-farley@metalab.unc.edu