Doctor Fun Cartoons for April 3 through 7, 2000
Each cartoon is a 640x480 pixel, 24-bit color JPEG file, approximately 100K in size. Click on the thumbnail or text to download the cartoons.

Home, Archive, Previous Week, Next Week,
---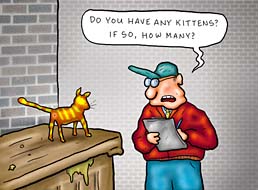 2000/04/03
The National Cat Census

---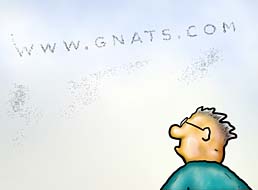 2000/04/04
www.gnats.com
---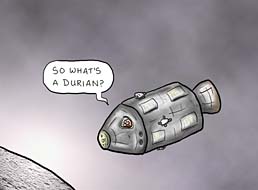 2000/04/05
Poorly-planned meals on the way to the Moon
---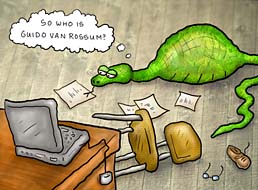 2000/04/06
"So who is Guido van Rossum?"
---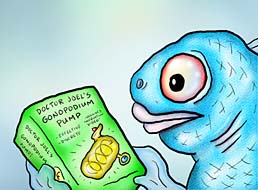 2000/04/07
Helpful items male guppies order over the Internet
---
Home,
Archive,
Previous Week,
Next Week,
Information About Doctor Fun, The MetaLab Home Page
---
These pages maintained, and contents copyrighted, by David Farley, d-farley@metalab.unc.edu