Doctor Fun Cartoons for April 10 through 14, 2000
Each cartoon is a 640x480 pixel, 24-bit color JPEG file, approximately 100K in size. Click on the thumbnail or text to download the cartoons.

Home, Archive, Previous Week, Next Week,
---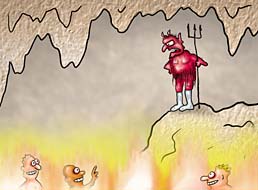 2000/04/10
"I have an idea - maybe you were put down here for some other reason than asking questions about the socks."

---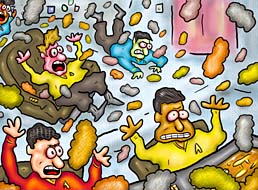 2000/04/11
The Enterprise suffers another distributed tribble flood attack.
---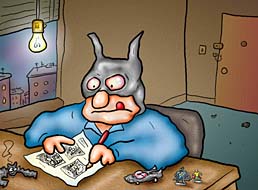 2000/04/12
Pierre Menard, Author of Batman
---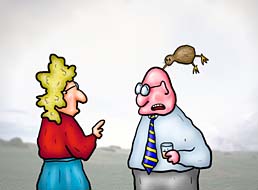 2000/04/13
"I picked it up in New Zealand."
---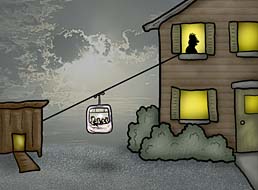 2000/04/14
Where Chickens Dare
---
Home,
Archive,
Previous Week,
Next Week,
Information About Doctor Fun, The MetaLab Home Page
---
These pages maintained, and contents copyrighted, by David Farley, d-farley@metalab.unc.edu