Doctor Fun Cartoons for May 22 through 26, 2000
Each cartoon is a 640x480 pixel, 24-bit color JPEG file, approximately 100K in size. Click on the thumbnail or text to download the cartoons.

Home, Archive, Previous Week, Next Week,
---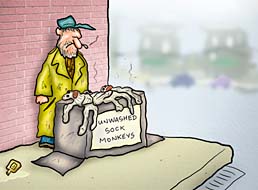 2000/05/22
Unpopular street vendors

---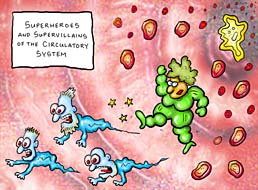 2000/05/23
Auntie Oxidant kicks out the Free Radicals.
---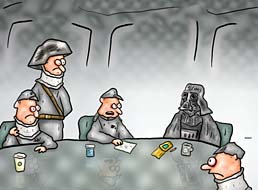 2000/05/24
"Lord Vader, Imperial Workman's Comp grows tired of paying for neckbraces and physical therapy for people whose lack of faith you find disturbing."
---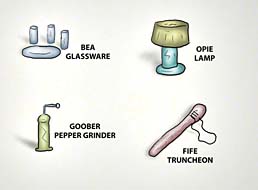 2000/05/25
IKEA RFD
---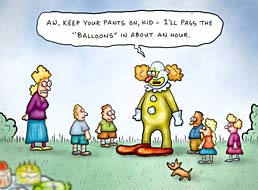 2000/05/26
Make sure you know what you're getting when you ask for a clown with balloons.
---
Home,
Archive,
Previous Week,
Next Week,
Information About Doctor Fun, The MetaLab Home Page
---
These pages maintained, and contents copyrighted, by David Farley, d-farley@metalab.unc.edu