Doctor Fun Cartoons for May 15 through 19, 2000
Each cartoon is a 640x480 pixel, 24-bit color JPEG file, approximately 100K in size. Click on the thumbnail or text to download the cartoons.

Home, Archive, Previous Week, Next Week,
---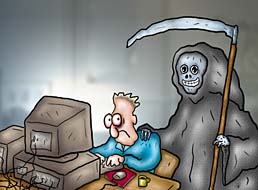 2000/05/15
Unforeseen consequences of living on internet time

---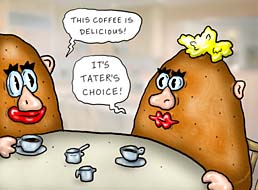 2000/05/16

---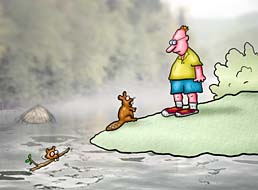 2000/05/17
"We don't like the term 'beaver'. We feel that it's pejorative. We prefer to be called 'vagina squirrels'."
---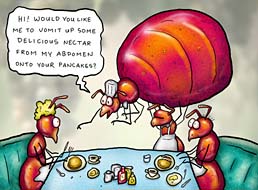 2000/05/18
Breakfast at the Honeypot Ant Diner
---

2000/05/19
The Pillsbury Doughboy and the Hostess Twinkie try some roll-playing.
---
Home,
Archive,
Previous Week,
Next Week,
Information About Doctor Fun, The MetaLab Home Page
---
These pages maintained, and contents copyrighted, by David Farley, d-farley@metalab.unc.edu