Doctor Fun Cartoons for July 10 through 14, 2000
Each cartoon is a 640x480 pixel, 24-bit color JPEG file, approximately 100K in size. Click on the thumbnail or text to download the cartoons.

Home, Archive, Previous Week, Next Week,
---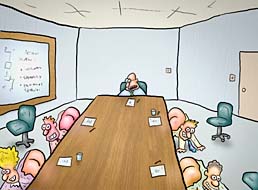 2000/07/10
"Can't we just once have a staff meeting where everybody doesn't sit around talking out of their butts?"

---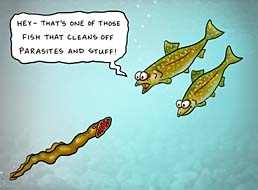 2000/07/11
Stupid Lake Trout
---

2000/07/12
What we have to look forward to
---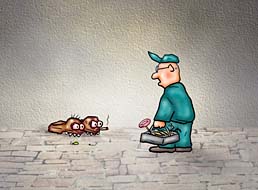 2000/07/13
Larry stopped in his tracks. Never in his years of plumbing had he encountered tough clogs like this.
---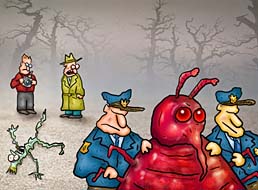 2000/07/14
"And I want that guy tested for Lyme Disease!"
---
Home,
Archive,
Previous Week,
Next Week,
Information About Doctor Fun, The MetaLab Home Page
---
These pages maintained, and contents copyrighted, by David Farley, d-farley@metalab.unc.edu