Doctor Fun Cartoons for July 17 through 21, 2000
Each cartoon is a 640x480 pixel, 24-bit color JPEG file, approximately 100K in size. Click on the thumbnail or text to download the cartoons.

Home, Archive, Previous Week, Next Week,
---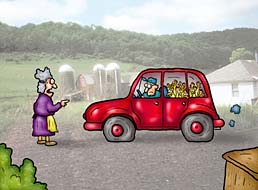 2000/07/17
I asked you not to take them to see 'Chicken Run'."

---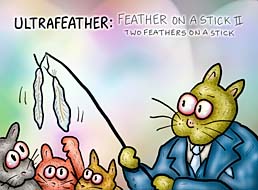 2000/07/18
Another paid commercial program for your cat
---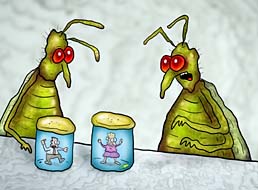 2000/07/19
"The larvae are disgusting, but we can only speculate about what sort of beautiful adult forms may emerge after they pupate."
---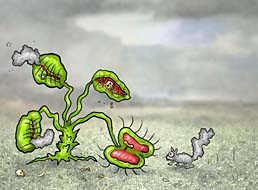 2000/07/20
The deadly venus squirreltrap sets its lure for another victim.
---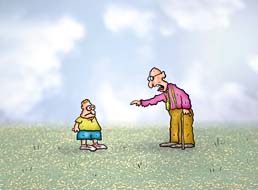 2000/07/21
"It's an automatic death sentence, kid! But the appeals can last eighty to ninety years."
---
Home,
Archive,
Previous Week,
Next Week,
Information About Doctor Fun, The MetaLab Home Page
---
These pages maintained, and contents copyrighted, by David Farley, d-farley@metalab.unc.edu