Doctor Fun Cartoons for February 26 through March 2, 2001
Each cartoon is a 640x480 pixel, 24-bit color JPEG file, approximately 100K in size. Click on the thumbnail or text to download the cartoons.

Home, Archive, Previous Week, Next Week,
---

2001/02/26
As young Will Robinson grew older, the robot's frequent intrusions became more awkward.

---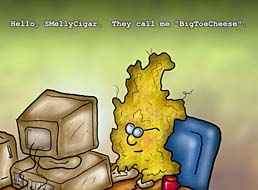 2001/02/27
How disgusting things meet online
---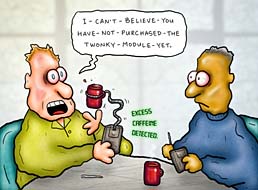 2001/02/28
What's new in PDAs?
---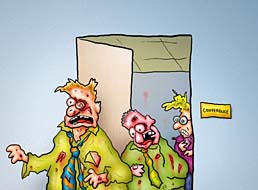 2001/03/01
"I've never been to a Guy Ritchie PowerPoint presentation before."
---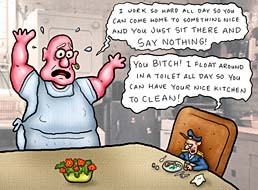 2001/03/02
Another day, another domestic dust-up between Mr. Clean and the Tidy Bowl Man
---
Previous Week,
Next Week,
Information About Doctor Fun, The ibiblio Home Page
---
These pages maintained, and contents copyrighted, by David Farley, d-farley@ibiblio.org